OTECO Fluid End Parts
OTECO offers a full line of quality fluid end pump parts for all popular mud pumps to suit any drilling condition. OTECO Fluid End Parts are manufactured to exacting standards that meet or exceed original equipment specifications and API standards.
Bonded Urethane and Premium Pistons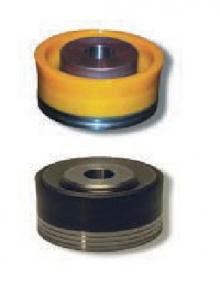 OTECO's innovative bonded polyurethane piston dramatically extends service life in triplex mud pumps with ample water cooling. Harder, more dense polyurethane construction provides superior resistance to abrasive fluids providing optimum service life in harsh drilling conditions. In addition, the urethane construction is especially resistant to chemicals and oil based drilling muds with varying aniline points.
The multi-ply, fabric reinforced backing used in the production of the piston rubbers provide positive, wear resistant seals. High tensile strength, resistance to chemicals, hydrocarbons, and abrasion, long lasting service, and full interchangeability with other API designed pistons makes the OTECO Premium piston a sound value.
Wing Guided Valves and Full Open Seats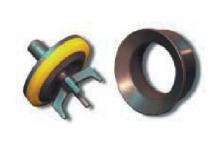 The OTECO premium wing guided valve and full open seat features greater fluid flow through the full open seat. The full open seat provides easier valve maintenance and seat pulling, in valve-over-valve fluid ends. Innovative unibody valve design eliminates snap rings, plates or keepers providing reduced maintenance by snap-on valve inserts. This combination will handle lost circulation material better than most conventional style valves and seats while the seating angle greatly improves flow characteristics and the heavy-duty load bearing capacity greatly improves service life.
Premium Stem Guided Valves & Seats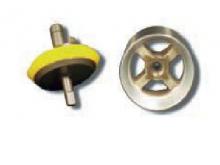 The OTECO premium stem guided valve and seat features an extra wide metal to metal seal on the valve flange. The serrated upper surface on the valve gives a longer non-breathing seal between valve body and insert while the rigid seat cross-arms give greater strength and positive sealing. The strong, thick, valve knock off nut holds the insert tightly reducing flex and breathing which lessens the chance of foreign matter getting between valve and insert. The premium stem guided valve and seat provide good value, are economically priced, and weigh less than many competitors valve and seat.
OTECO Manifold Fittings
OTECO full flow high pressure fittings are manufactured from ASTM A-216 Grade WCB carbon steel castings. This assures excellent ductility and weldability.
Screwed API line pipe fittings available in 2-, 3- and 4-inch sizes.
OTECO 2-, 3- and 4- and 5-inch fittings available in buttweld end connections.
OTECO fittings are hydrostatically tested in plant. Reduces chance for leaks in the field.
OTECO manifold fittings are contoured and sized to minimize flow resistance and abrasive wear. Less chance of washout.
Rated up to 5,000 psi (345 bars) working pressure standard.
Special fittings and connections available on request.
Manifold Fittings Description Table
Size
Description
Descriptive No.
Approx. Wt. Lbs
2"
Long sweep full flow tee

Long sweep tee

90° long sweep Ell

45° long sweep Ell

Long sweep Y

222-T

222-LST

22-L-90

22-L-45

222-Y

51

60

30

12

51

3"
Long sweep full flow tee

Long sweep tee

160° standpipe gooseneck with top outlet

90° long sweep Ell

45° long sweep Ell

333-T

333-LST

333-GTO

333-L-90

33-L-45

97

80

105

67

20

4"
Long sweep full flow tee

Long sweep tee

160° standpipe gooseneck

180° standpipe gooseneck

160° standpipe gooseneck with top outlet

90° long sweep Ell

45° long sweep Ell

90° long sweep Ell with 2" outlet

Long sweep Y

Full flow cross

444-T

444-LST

44-G6

44-G8

444-GTO

44-L-90

44-L-45

424-L-90

444-Y

4444-X

140

115

109

129

142

87

55

95

162

206

5"
Long sweep full flow tee

Long sweep tee

160° standpipe gooseneck

180° standpipe gooseneck

160° standpipe gooseneck with top outlet

90° long sweep Ell

45° long sweep Ell

90° long sweep Ell with 2" outlet

Full flow cross

555-T

555-LST

55-G6

55-G8

555-GTO

55-L-90

55-L-45

525-L-90

5555-X

200

161

200

220

220

116

74

140

515
Pressure Relief Valve (PRV)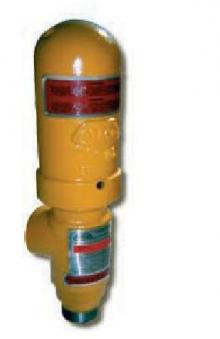 Overview
The OTECO type PRV (shear type) Relief Valve helps ensure protection for slush pumps, manifolds, and other expensive components used in drilling operations. The PRV relief valve utilizes shear pins to relieve overpressure during drilling and other operations. Hardened stainless steel stems and stainless steel liner subs provide improved corrosion resistance resulting in higher reliability and longer valve life. With the OTECO PRV pressure relief valve, replacing shear pins is fast and easy because of the easy to remove safety cover. The OTECO PRV is available in 2 inch low, standard, and high pressure, as well as 3 inch high pressure models.
PRV Features and Benefits
A metal chart is installed on every valve detailing shear pin selection specifications.
Hardened stainless steel stems and liner subs provide corrosion resistance.
PRV relief valve parts are interchangeable with Cameron style shear relief valve parts.
Manual Reset Relief Valve-Type RR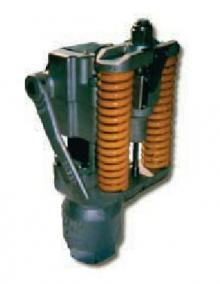 Overview
The type RR manual reset relief valve protects slush pumps and mud manifolds while guaranteeing greater safety in operation. The RR relief valve automatically snaps to a full open position when the predetermined pressure is exceeded or can be manually opened by simply pressing the manual release button. The position of the release button indicates at a glance whether the valve is open or closed. The RR is designed with a pressure setting indicator (available in metric units) which can be adjusted to any setting within the operating range by simply turning a nut on the top of the valve.
RR Features and Benefits
Release pressure setting is not affected by vibration during operation.
Utilizes stainless steel piston and Cadmium-plated sub for improved corrosion resistance.
Does not require shear pins.
Fully enclosed bonnet assembly retains grease coating on moving parts extending service life.
Bonnet assembly is interchangeable with Cameron Type 'A' and Type 'B' reset relief valves.